Liquid Multivitamins
The Absorption Advantage
This article series is brought to you by the team behind

Liquid Daily: the better option for filling nutritional gaps in your household.
Katherine T. Nichols DDS, MSD
Did you know that dental decay is the most common chronic condition among children? It's 4 times as common as asthma!

For that reason, Dr. Katherine T. Nichols (Dr. Katie), recommends avoiding sticky gummy vitamins that can actually wreak havoc on children's teeth!
TRY LIQUID DAILY
Best Liquid Multivitamin for Kids
Are you looking for liquid multivitamins for kids, but aren't sure where to start? There are countless options, from the teen years all the way down to toddler vitamins. It can be disorienting, to say the least. For example, what is the recommended daily intake of vitamins for a teenager? The truth is, there are different vitamin requirements depending on gender as well as age. Females require more iron than males do, whereas with zinc, it's the opposite (1). Of course, most vitamin requirements are the same across the board and the differences are negligible. The best multivitamin for kids would provide a baseline of nutrients that is safe and healthy for both genders. 
Teens are at the age where they are growing into adults, but are constantly aware of their image. A daily vitamin regimen can contribute to feelings of positivity for teens, and help boost their confidence. How? By providing teens with essential nutrients that fuel healthy skin and tissue repair - Vitamin A does the trick. It's not alone, though. New cell growth and metabolism is boosted by Vitamin B. Teens can minimize recovery from colds and infections with the help of zinc. Vitamin D ensures strong bones and iron helps with muscle mass. Vitamin C helps with synthesizing collagen (which means better teeth, bones, and wound healing). Folic Acid is especially important during growth spurts, as it helps with new cell production and metabolism. 
If you want to hunt down the perfect liquid multivitamin for kids, it will have everything you need in the way of vitamins and nothing you don't. That means the best kids' multivitamin will be without sugar, and without artificial colors and flavors. Studies have proven that gummy vitamins, which have increased in popularity over the years, lack the nutrient density that can be found in other vitamin forms (2). Not only that, but they taste so much like candy that children have been known to over-consume them, leading to mineral and vitamin toxicity. They can also contribute to dental issues, making them a less than optimal choice. 
"I give Liquid Daily to my daughter and she barely tastes it, even just added to water, which is great!"
- Olivia T.
Try the lightly and naturally flavored liquid multivitamin that is

nearly undetectable added to any juice, drink, or even water.
TRY LIQUID DAILY
Children's Best Complete Sugar-Free Multivitamin is a popular choice for conscientious parents, but it doesn't come in liquid form. Tropical Oasis Premium Kids' Multivitamin, however, is a liquid vitamin that is comparable to Children's Best. This vitamin is non-GMO, no sugar, and because it's a liquid it allows for maximum absorption (3). Each dose contains 100% of the Recommended Daily Intake (RDI) of 14 vitamins. This product is for children four years of age and older. 
Another fantastic liquid vitamin option is Best Nest Multi + for Kids (this does have stevia extract added to it). This option is considered very comprehensive in terms of vitamin and mineral content (4). There are at least 22 different vitamins and minerals in this product, along with a digestive health blend and fruit and vegetable blend. This multivitamin is for children starting at one year of age, and has a natural pineapple-coconut flavor that kids love. 
Best Vitamins for Kids' Immune System 
The main reason most parents look into vitamins is to find supplements to boost a child's immune system. So what are the best vitamins for kids' immune systems? The general consensus is to focus on three important vitamins first: Vitamin C, Zinc, and Calcium. From there, the focus shifts to immune-boosting nutrients such as Omega-3 fatty acids, magnesium, B vitamins, and iron (5). If you are looking for the best vitamins for toddlers' immune system, please continue reading under the section titled "Toddler Multivitamins".
Vitamin C is crucial to the formation of collagen, cartilage, muscles, and blood vessels. It also aids in the formation of neurotransmitters and carnitine, a chemical that breaks down fatty acids to generate energy. Healthy bones and teeth are also formed with the help of Vitamin C. However, its most well-known function is to support the immune system. It is an antioxidant, which means it reduces damage to cells from free radicals. Because it is found in highly concentrated amounts in immune cells, it is believed to be an immune-boosting agent (6). 
The best vitamin C for kids would be a supplement that had no more than 75 mg per day. That said, the Tolerable Upper Intake Level (UL) ranges from 400-800 mg, depending on the age of the child, so parents needn't over-worry about their children getting too much (7). There are several options ranging from the "Best Overall" SmartyPants Kids Complete Daily Gummy Vitamins to the "Whole-Food Based" Megafood Kids One Daily (8). The SmartyPants Complete come with 45 mg of Vitamin C and are free of most major food allergens. The Megafood Kids have 20 mg of Vitamin C, a lower dose that would be optimal for younger children, and can be taken on an empty stomach. Be aware, these are complete multivitamins, not supplements that you'd add to an existing vitamin regimen.
If you aren't bothered by dyes and additives and are looking for a standalone Vitamin C supplement kids will love, there are several gummy options available. The Mav Immune Boost Vitamin C Gummies for Kids have 25 mg of Vitamin C, along with Vitamin D, zinc, elderberry syrup and probiotics (9).  They're a safe option for parents, as they contain enough nutrients to boost vitamin C intake without running into a possible problem with a child's Tolerable Upper Intake Level.

Best Supplement for Child Growth 
Growth is an important factor in both teenage and childhood development. The first five years of development are fundamentally important (10). Brain development and overall body growth are fast-tracked during these foundational years. If you want the best supplement for child growth, there are several options available. You'll want to look for something that contains vitamin A, the vitamin Bs (B2, B3, B6, and B12), vitamin C, vitamin D, calcium and iron (4).
Nubest Tall Kids supports growth in kids from ages 2-9. These vitamins come in chewable, berry-flavored tablets that are an all-in-one of sorts. They enhance overall health and strengthen childrens' immune systems. These are great vitamins for kids' brain development as well! This vitamin contains 300 mcg of vitamin A, 22 mg of vitamin C, and vitamin B1, B6 and B12 (0.5 mg, 0.55 mg, and 0.6 mcg, respectively). There are also 5 mg of vitamin D3, and  240 mg of calcium. Other brain-boosting vitamins include Focus Factor Kids Chewables (for kids age 4 and up) and Smarty Pants Kids Formula (for kids age 3 and up). 
Parents who worry that their children could be too small for their age are on the lookout for the best vitamins for kids to gain weight. There are many choices out there, including vitamins for toddlers who don't eat vegetables. Picky eaters and naturally smaller children will benefit from vitamins that encourage a strong appetite, fill in nutritional gaps and are palatable to their developing taste buds. 
Some great options for this group include Zarbee's Naturals Children's Multivitamin Gummies, Garden of Life Vitamin Code Kids Multivitamin, and Renzo's Picky Eater Multi. The Garden of Life Multivitamin is for kids aged 4 and up, but the rest of the ones on this list are for ages 2 and up - something to keep in mind as you shop around. The Zarbee's Gummies are fruit flavored, allergen-friendly and contain 2 grams of sugar along with vitamins A, B2, B6 , B12, C, and D3. Renzo's Picky Eater Multis are dissolvable, vegan and gluten free tablets. They come in cherry flavor and contain vitamins A, B1, B2, B6, B12, C, D3, and iron. The Garden of Life multivitamin is a chewable cherry-berry-flavored tablet packed with vitamins A, B1, B2, B6, B12, C, and D3. 

Toddler Multivitamins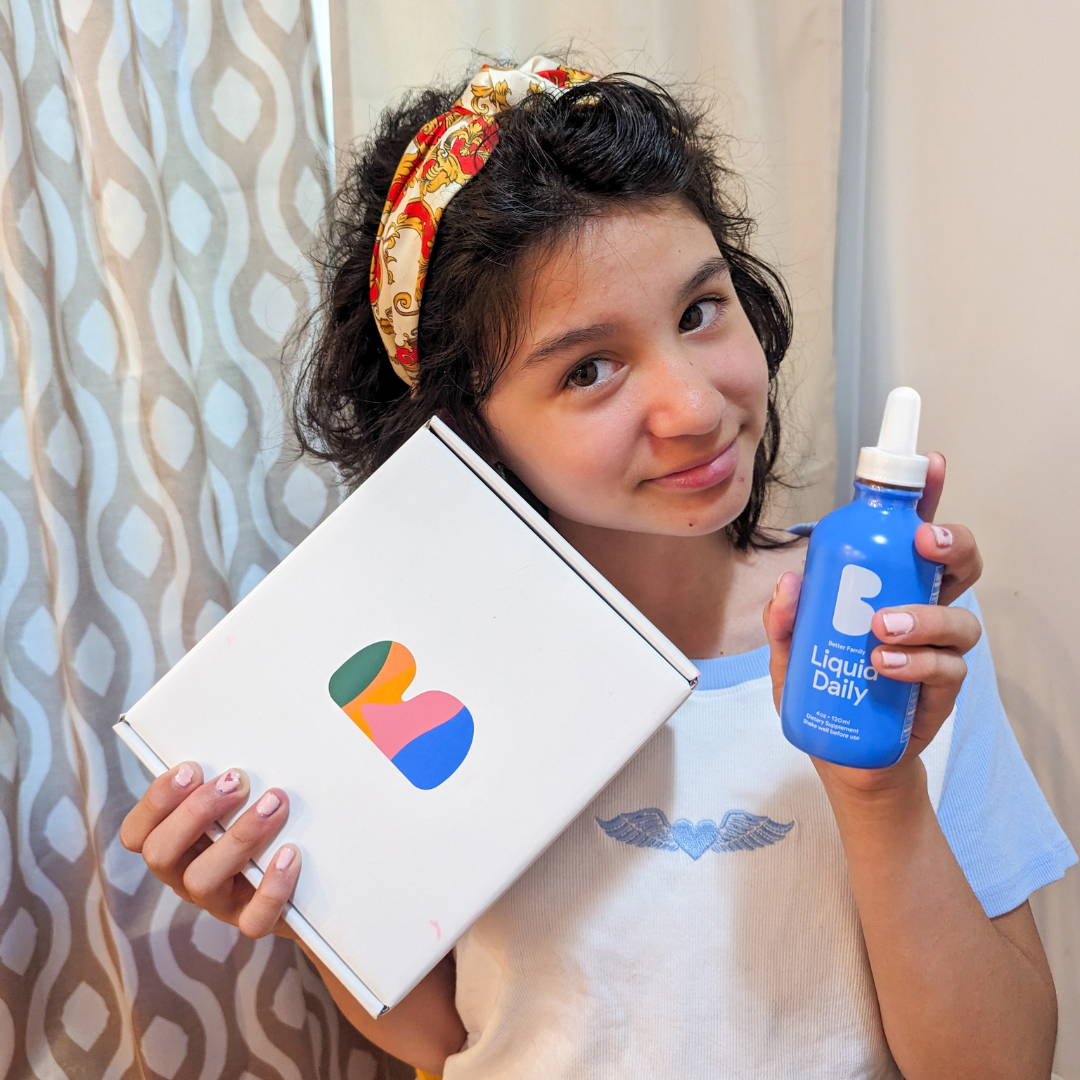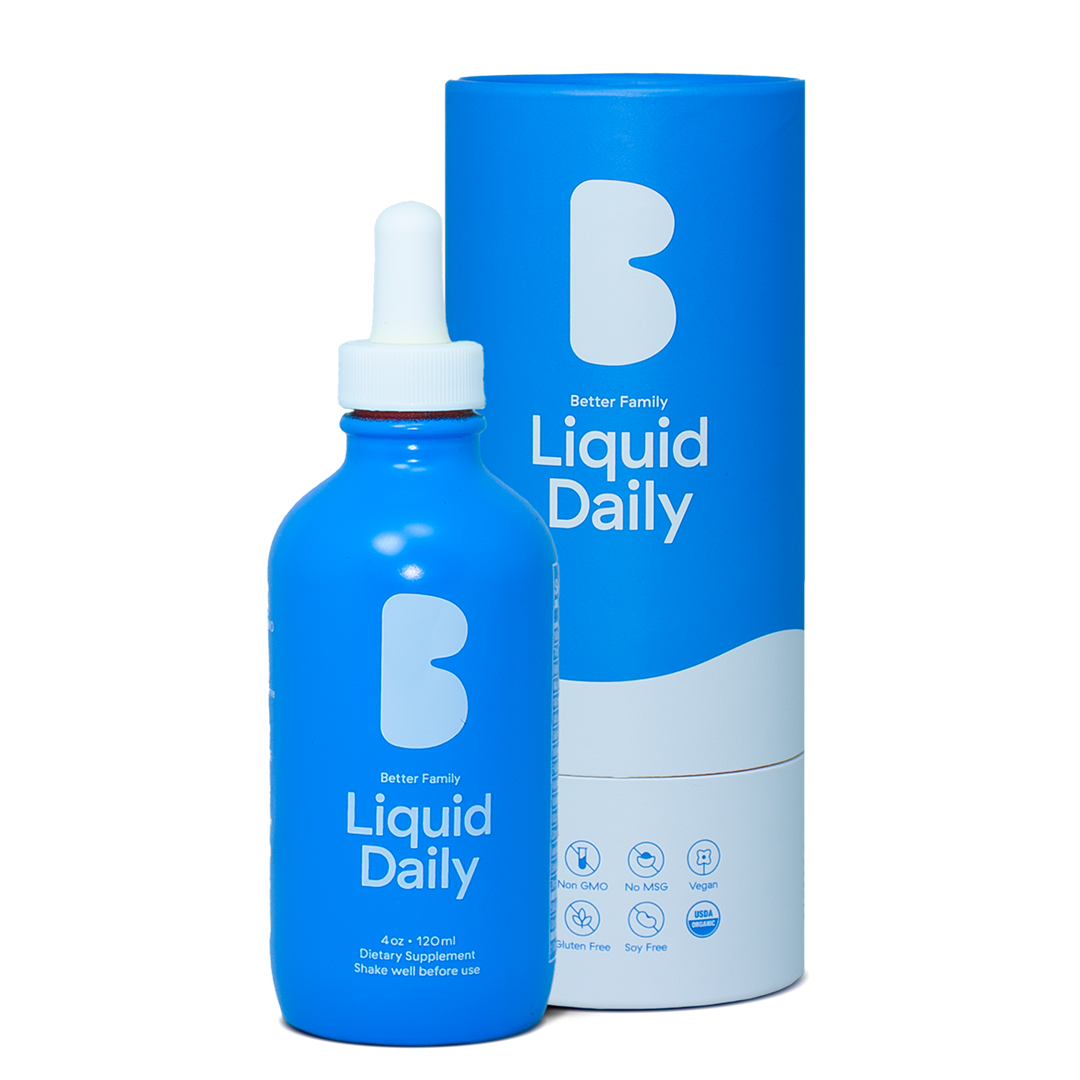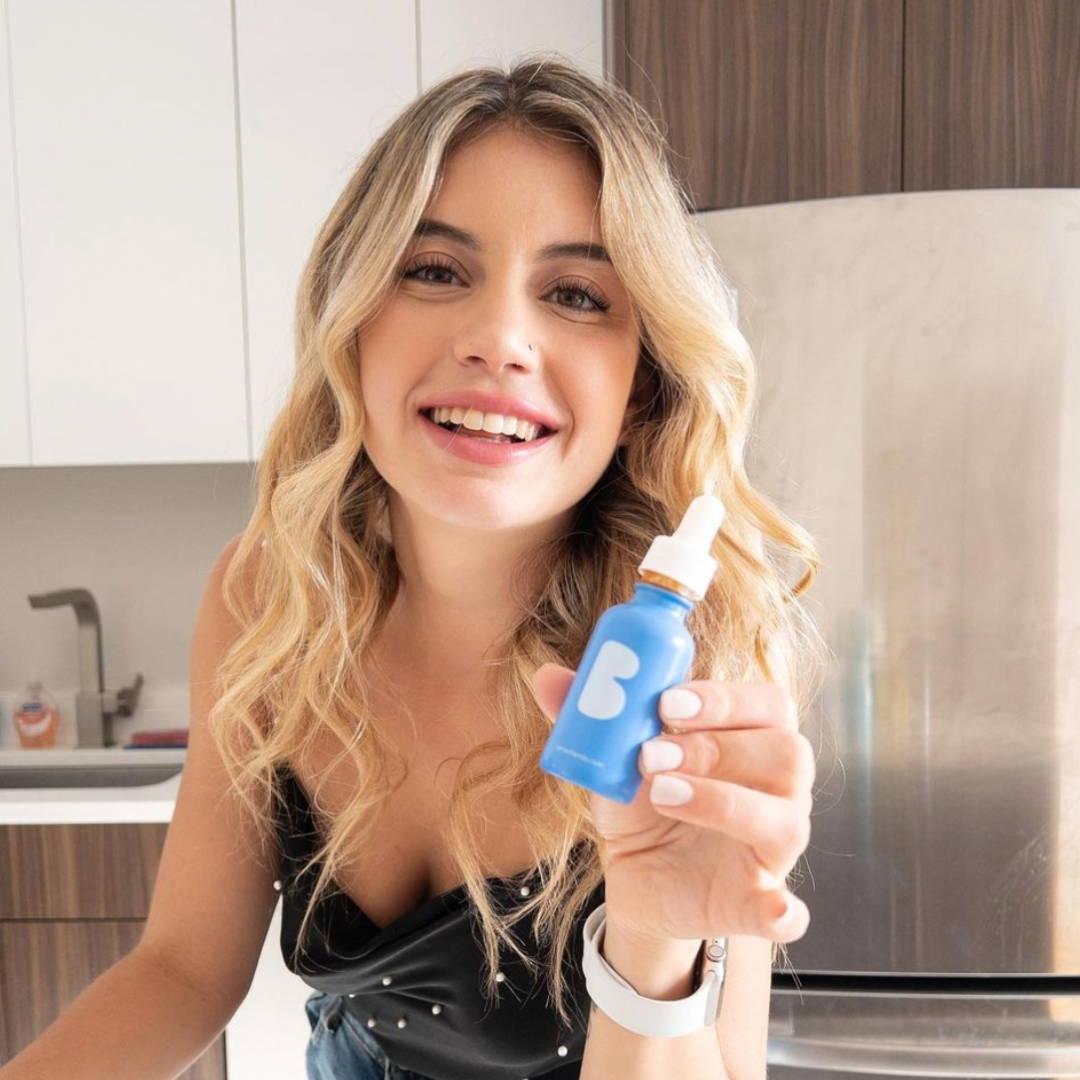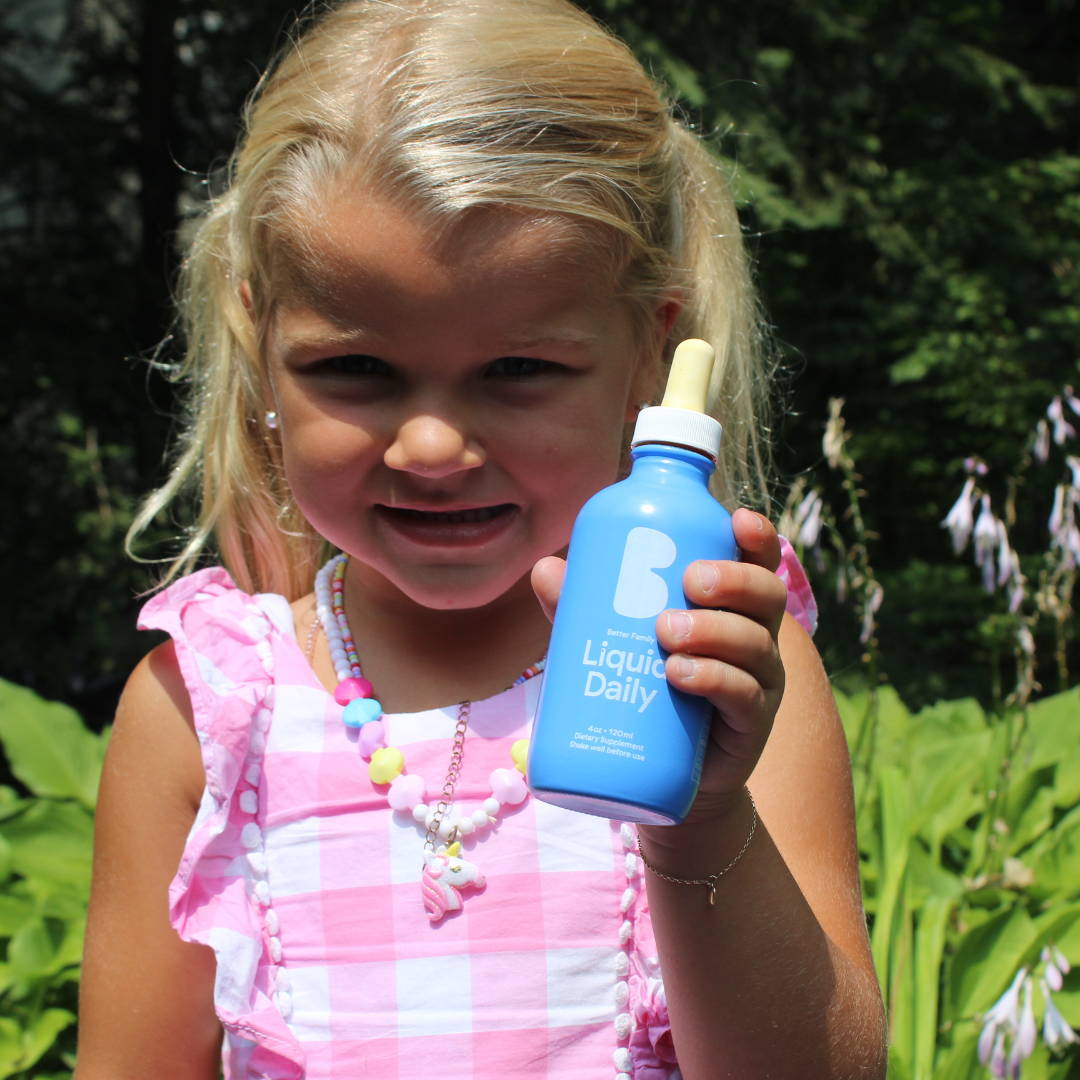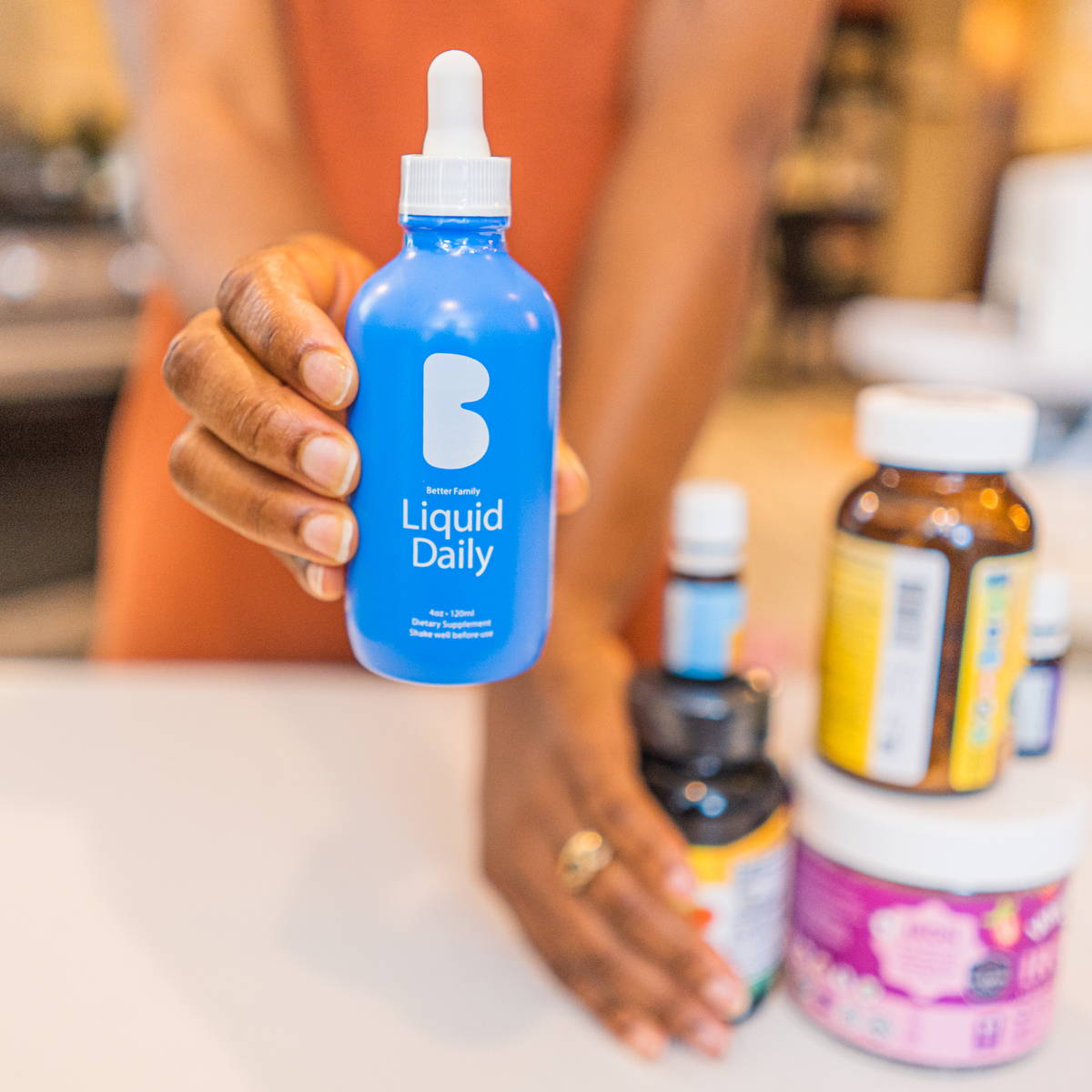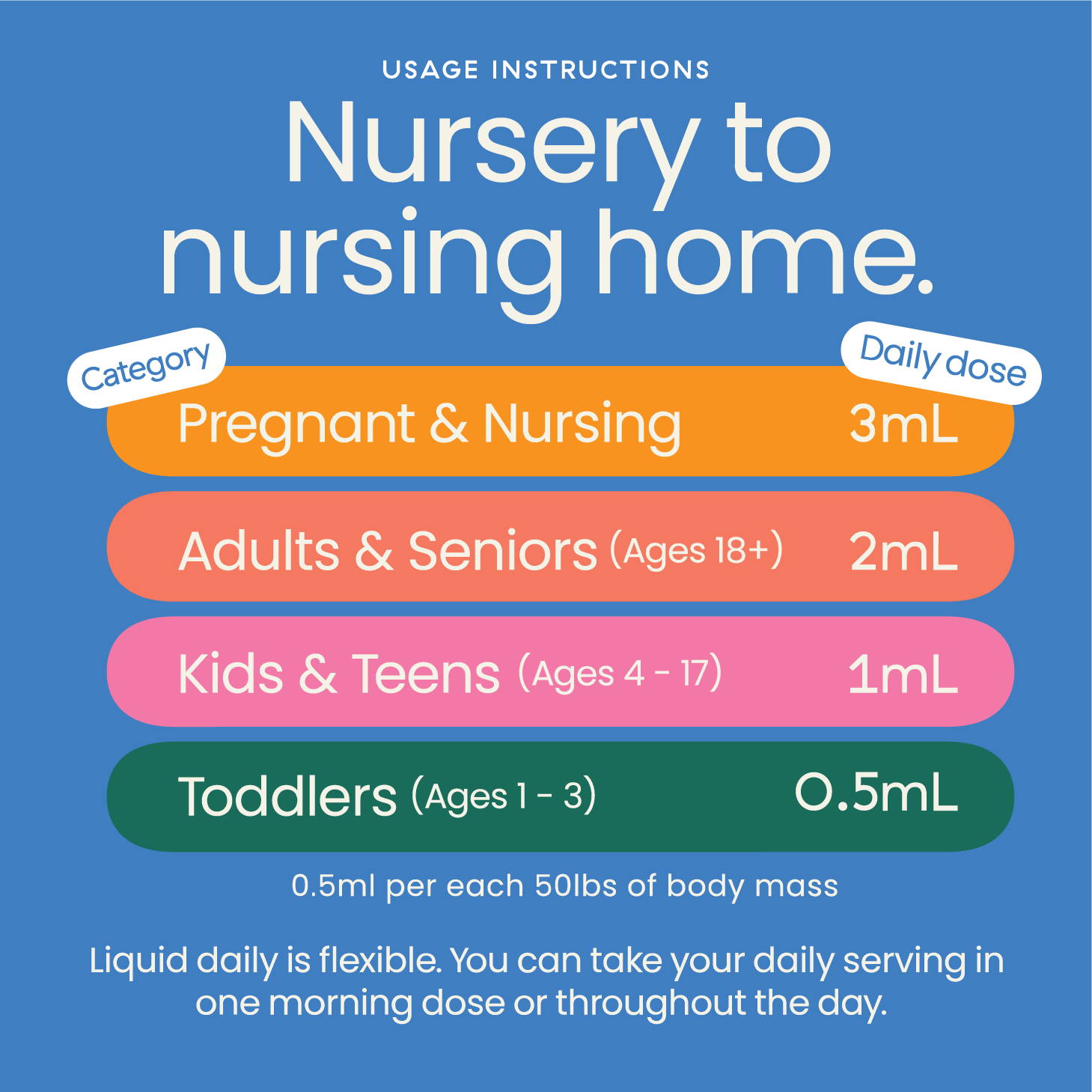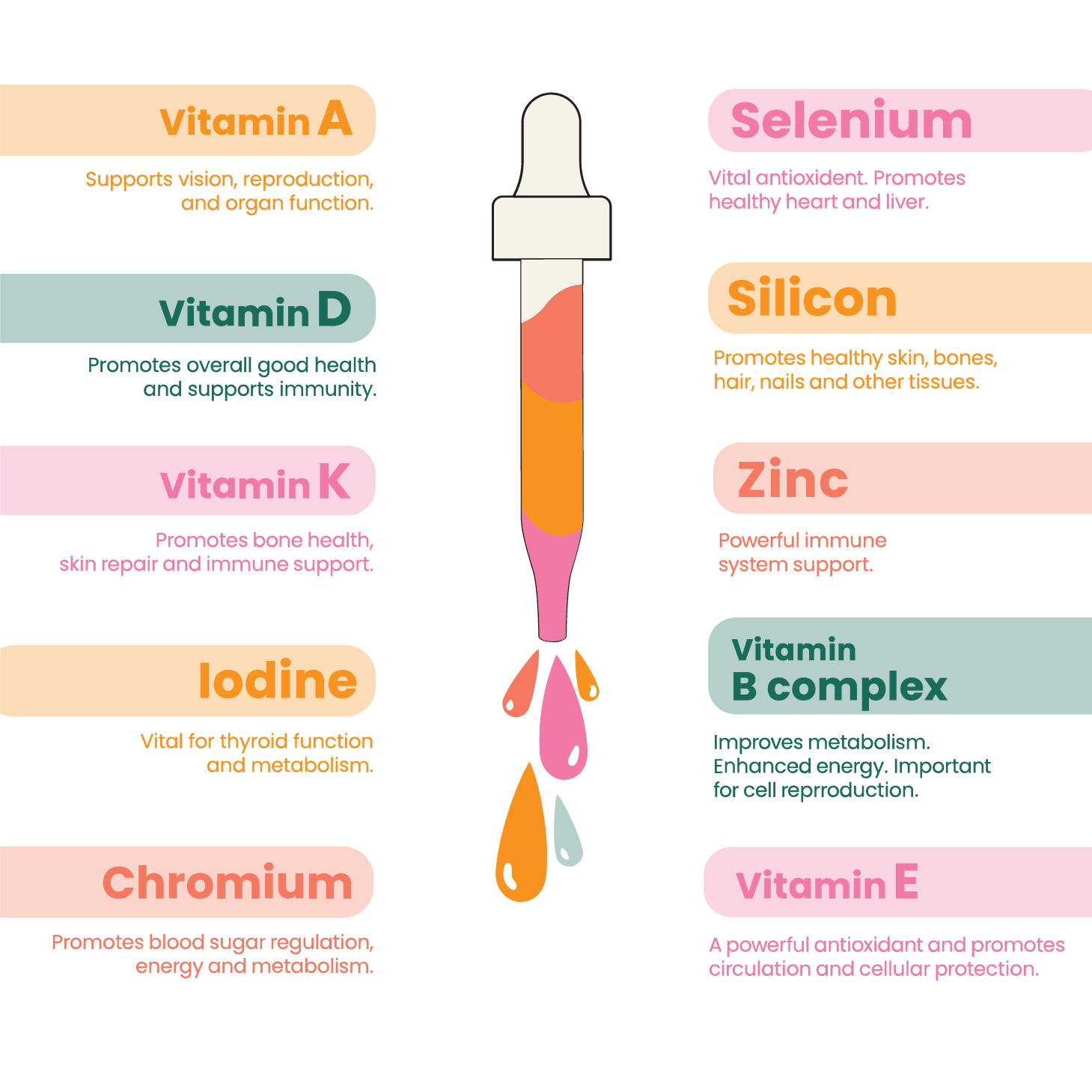 Only
0
left for just $5.00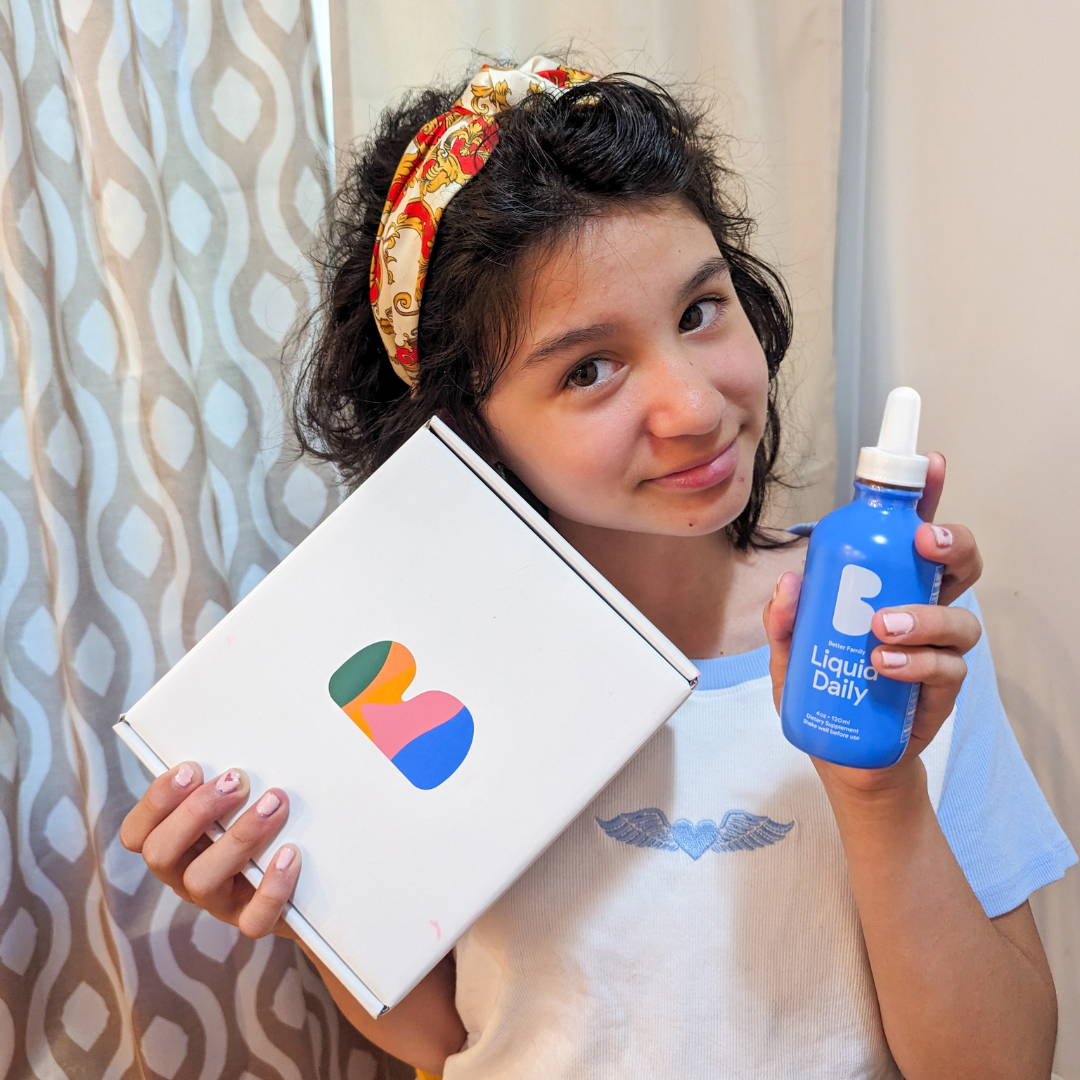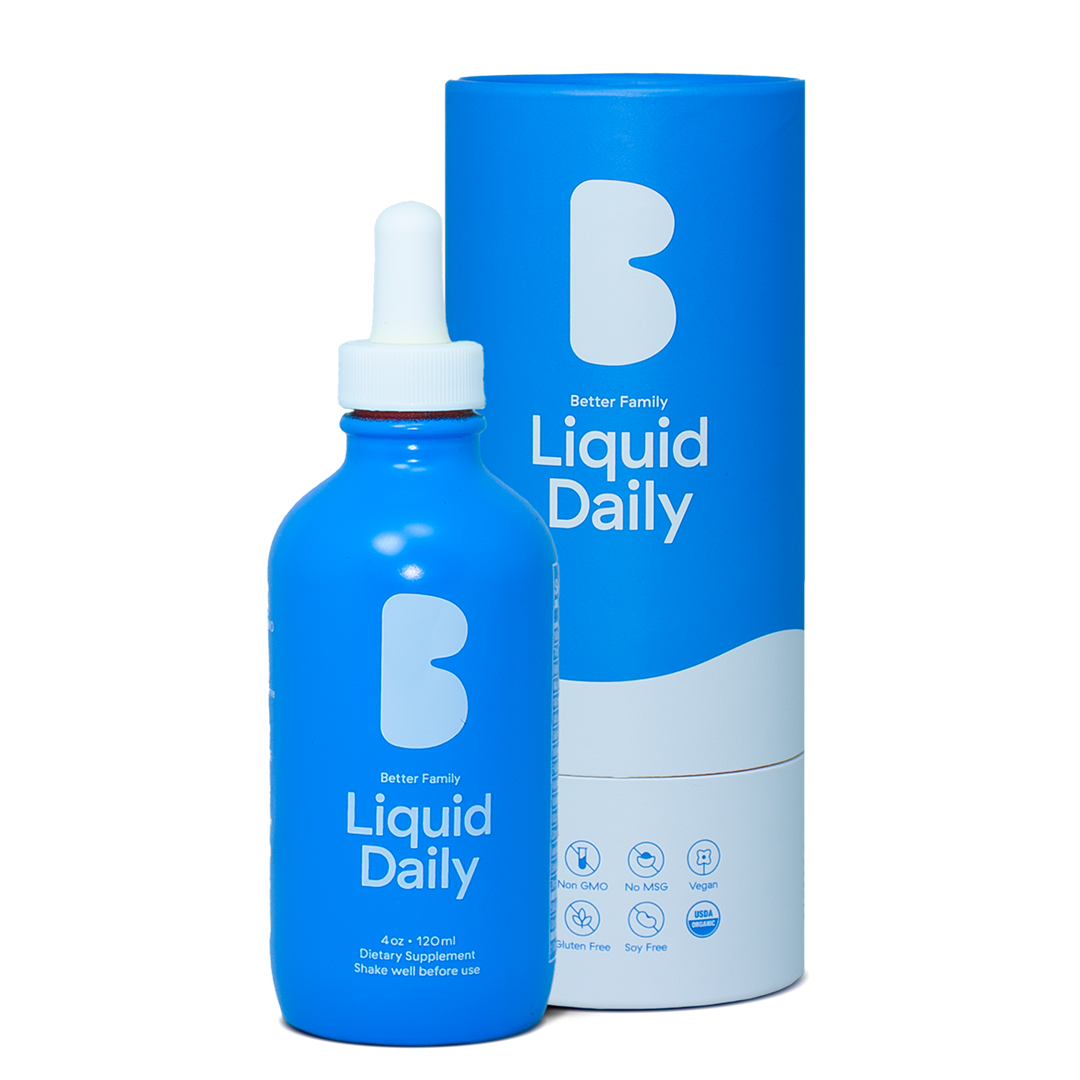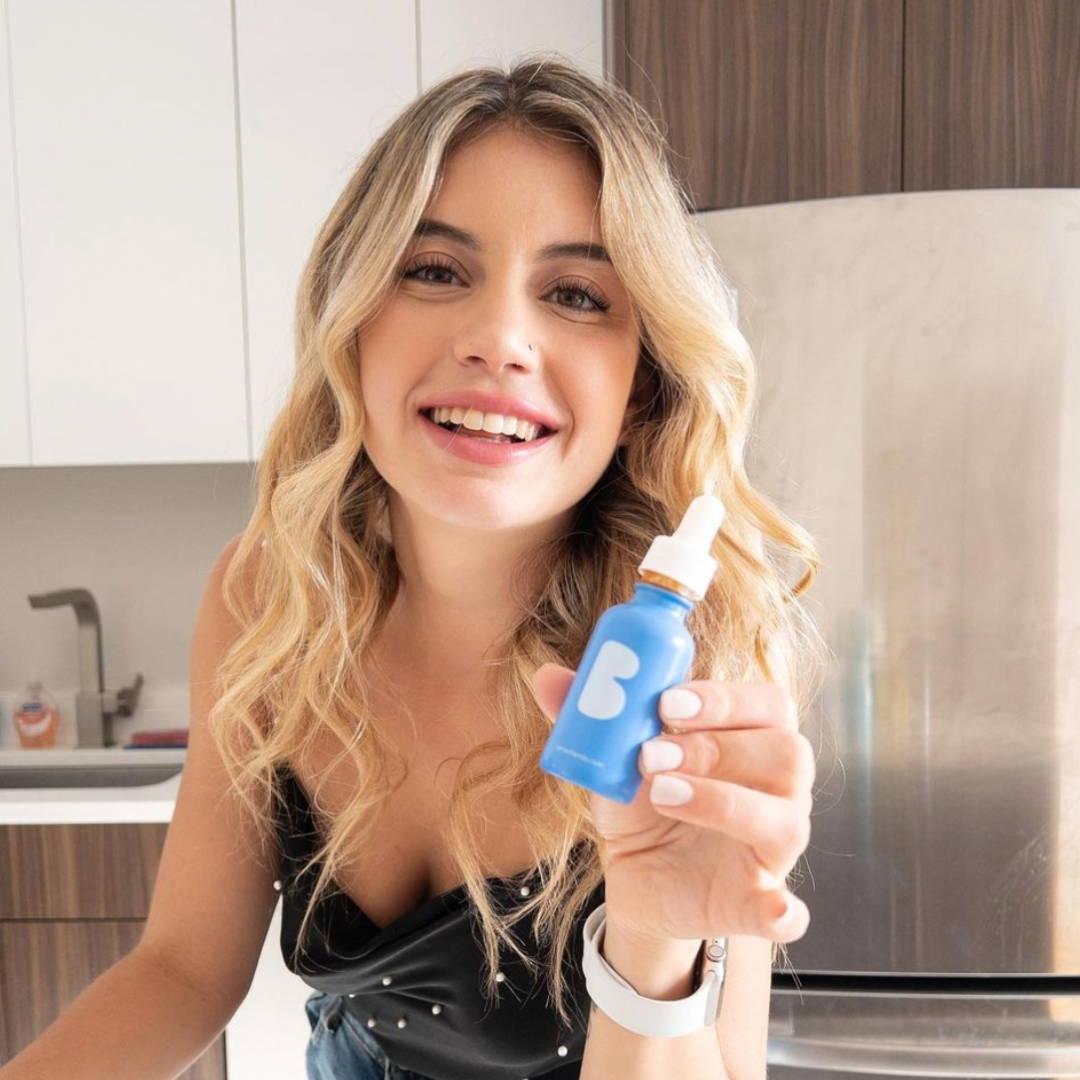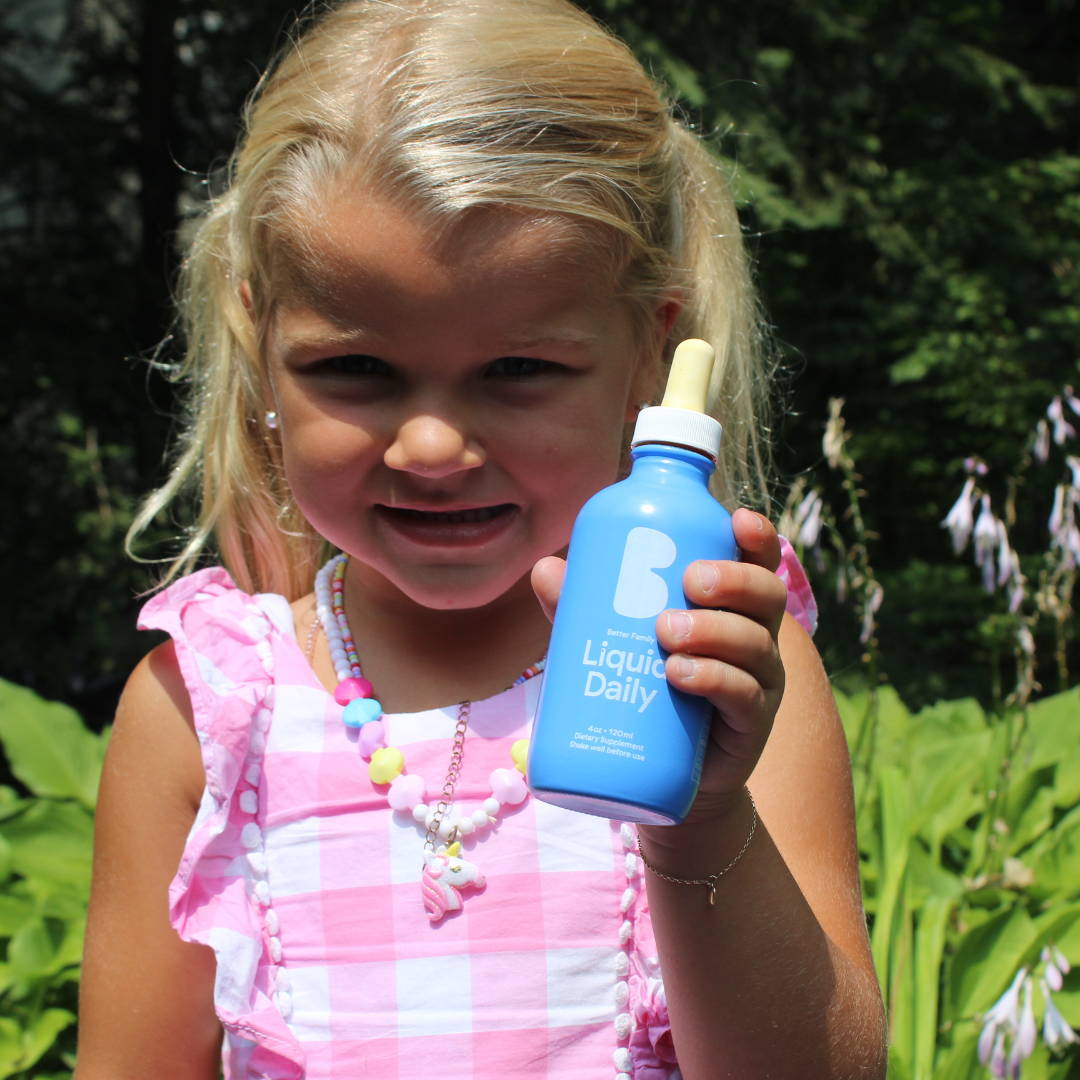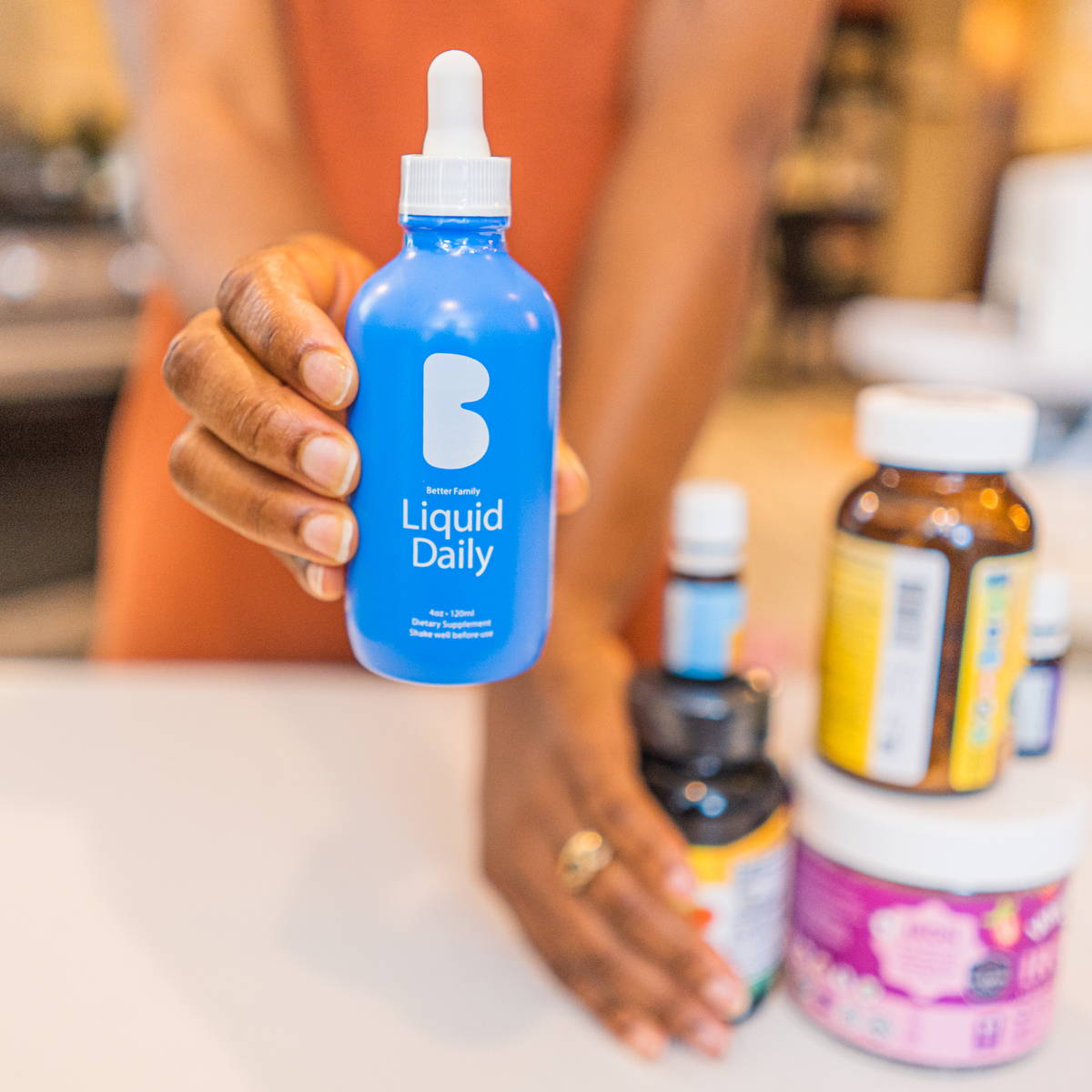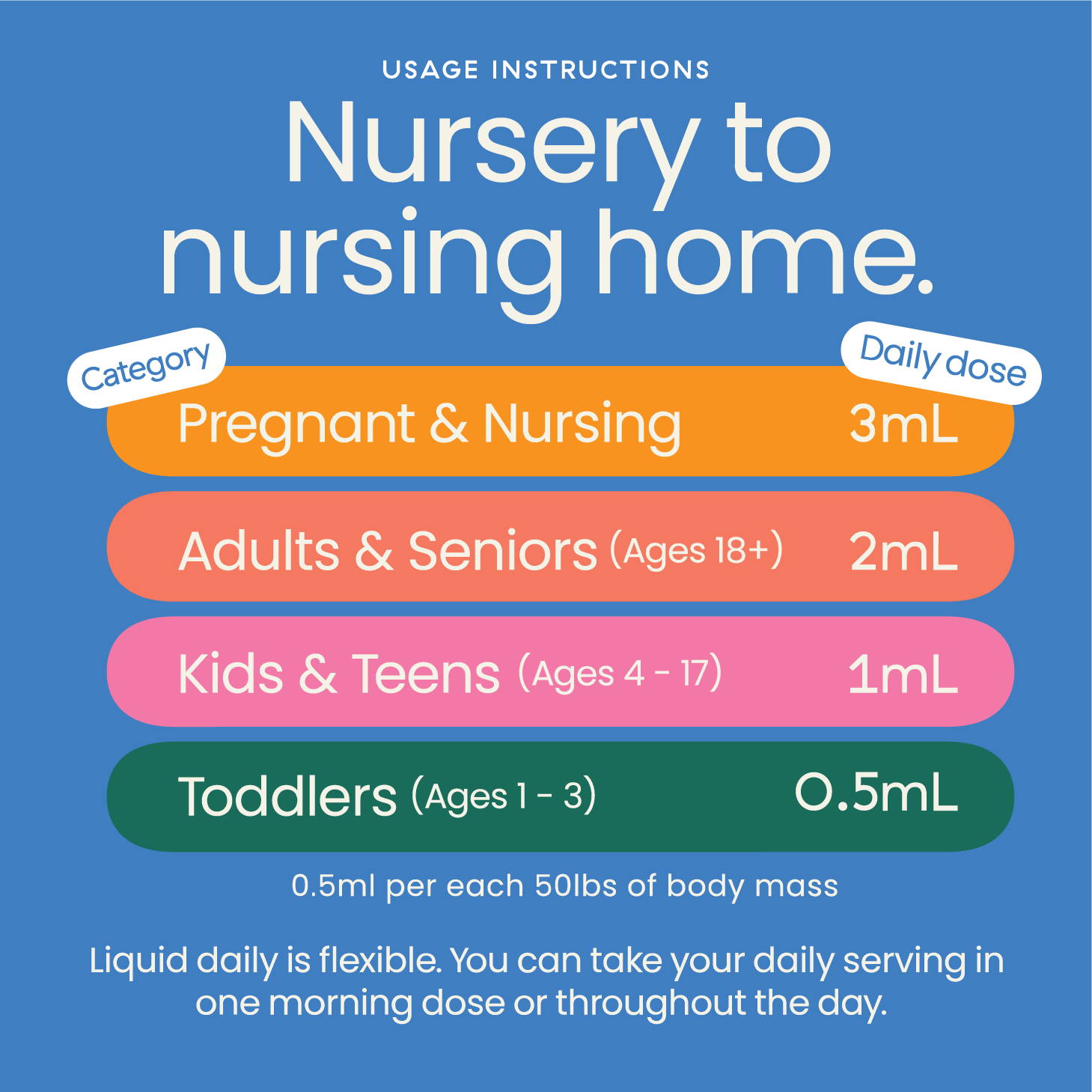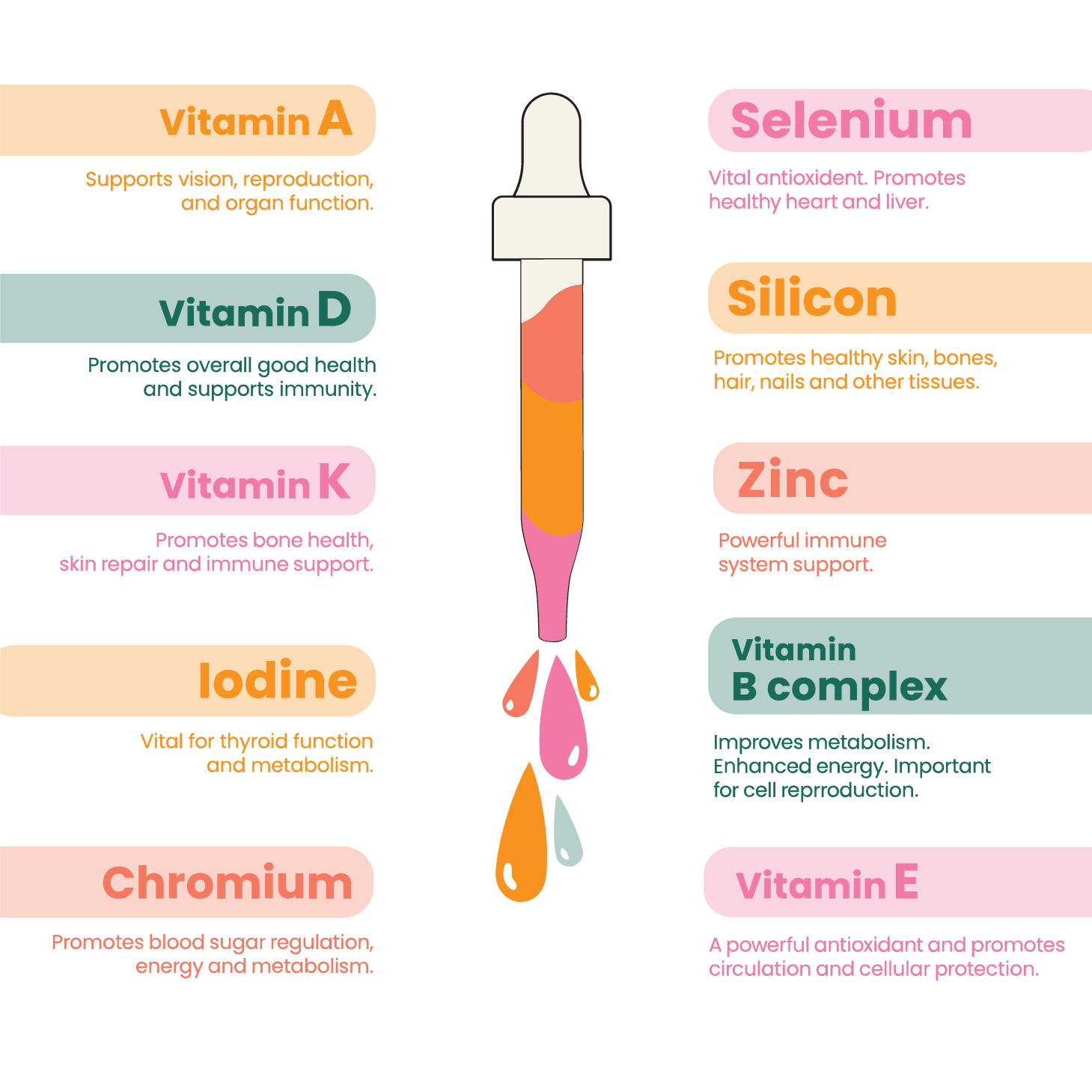 Try Liquid Daily
Liquid Daily is the all-in-one liquid multivitamin that is nearly tasteless when added to any drink or juice!
18 Essential Vitamins & Minerals

Advanced Liquid Absorption

Zero sugars, fillers, or artificial flavorings

Safe & Effective for Kids & Adults!
Parents of older toddlers have a wide range of vitamins available to them: everything from gummy vitamins to chewables, liquid, and organic options. If you want a toddler multivitamin for a child two years of age and up, MaryRuth's Multivitamin Gummies are a fantastic vegan and organic option. For children two and up, these are a great option for older toddlers. MaryRuth's also has a Liquid Daily Multivitamin which allows for adjustable dosing. The gummies bottle contains three different flavors: papaya, strawberry, and punch; whereas the liquid multivitamin has raspberry, fruit punch, and strawberry flavors available. A good chewable option is NaturesPlus Animal Parade Source of Life Chewable Multivitamins. These are vegetarian and gluten-free, and they come in fun animal shapes that will pique toddlers' interest.
Those looking for vitamins for toddlers under 2 may be tempted to look for gummies to ensure that their children eat their vitamins. However, gummy vitamins for toddlers under 2 are generally not recommended, as they look and taste very much like gummy candy and young children can be confused by this. Also, gummy vitamins are geared toward children ages two and up, so dosing can be tricky. If a rare situation arises in which you've been advised by a pediatrician to provide gummy vitamins to a child under 2 years of age, be sure to keep the gummies out of reach at all times to avoid the dangers of overconsumption mentioned above (10). 
Toddlers have a harder time swallowing and are more at risk for choking than adults (11). This is especially important to keep in mind for children around one year of age who are slowly being introduced to solids. For this reason, the best vitamins for 1 year old children are in liquid form (12). This is also true for kids in the 1-3 year old age range, as the bulk of vitamins mentioned above are for kids at least age two.
One to two year olds benefit most from vitamin D, vitamin Bs, and Vitamin C (12). Parents hunting for the best organic liquid multivitamin for toddlers will like Wellements Organic multivitamin drops, Garden of Life Multivitamin Liquid (a brand I've already mentioned above), and ChildLife Vitamin D3 drops for parents who are just looking to supplement their young toddlers' diet. Wellements Organic multivitamin drops come in grape flavor and are dye, paraben, and preservative-free. The drops contain vitamins A, B, C, and D and are suitable for babies 2 months of age and up. Garden of Life Multivitamin Liquid is meant to be added to food or liquid and contains vitamin B6 and C. ChildLife Vitamin D3 drops are for babies and toddlers 6 months and up, and come in a natural berry flavor. 
Tasteless Liquid Vitamins for Toddlers 
Children can be very picky eaters, so the temptation for parents might be to search for tasteless liquid vitamins for toddlers or unflavored children's multivitamin powder. Unfortunately, unflavored children's liquid vitamins and unflavored multivitamin powder doesn't exist - at least, not if the vitamins and minerals are well sourced (13). Vitamins, minerals and flavors go hand in hand - just think about how nutrient-rich some of your favorite vegetables and fruits are. Carrots are rich in vitamin A, bell peppers have plenty of vitamin C, and mushrooms contain zinc. It makes sense that the vitamins in the foods we eat would also have a taste to them. 
A good toddler multivitamin liquid or powder (for adding to liquids) will have a taste to it - but that is how you will know that all of the essential nutrients are making their way into your little one's system. Many liquid vitamins come in very tasty flavors and are taste tested and kid-approved! Of course, the option is open to parents to add liquid vitamins to kids' drinks as well, which will serve to dilute the flavor intensity to the point where toddlers won't notice it. 
Liquid Vitamins vs. Powder Vitamins vs. Capsule Vitamins vs. Gummy Vitamins
Any parent knows that it can be challenging to convince a child to consume anything that they don't want to. However, many children don't receive the best supplement for child growth from their diet alone. That's why it's important to choose a vitamin regimen that works for your family. However, one of the biggest challenges of finding the best kids' multivitamin is finding one that they actually won't fight to take. There are a few common forms of vitamins and minerals that many families regularly use to supplement their diet. 
Powder
While powder may seem to have many of the same benefits as liquid at first glance, it is not quite as consumable. Powder can thicken and change the texture and taste of many foods or drinks that it is mixed into, which may cause some children to refuse to take it. However, it does have an increased absorption rate over something like a capsule or gummy. Powder does tend to have a longer shelf life than liquid vitamins and doesn't require refrigeration.
Pill/Capsules
One of the most common forms of taking vitamins is with a pill. They may be technically known as supergel capsules. They are called capsules because the outer shell of the pill is supposed to quickly dissolve away so that the nutrients inside can be absorbed. However, a ConsumerLabs study found that some pills and capsules do not dissolve the way they should, and a small percentage never dissolve at all. That means that the nutrients are not being received by the body. All vitamins and nutrients must be converted to a liquid form by the body before they can be absorbed and used, so while pills may work for the lifestyles of many, they may not be the most effective option. 
Gummies
As previously mentioned, many multivitamin gummies for kids contain sugar. The best vitamins for toddlers under 2 and children should not contain sugar, as the vitamin can then be confused for candy. Additionally, sugar is one thing that children and toddlers can tend to overconsume, so it does not need to be included in a dietary supplement. With the other risks of gummy vitamins being artificial coloring, vitamin toxicity, and dental issues, it might be best to look for a toddler multivitamin liquid instead of a gummy. 
Liquid Multivitamin for Kids
Liquid vitamins actually absorb 60-70% faster when taken sublingually than any other type of vitamin. All vitamins must be reduced to a liquid form before the body can intake the nutrients, so using a liquid formula removes the steps that the body needs to take to break down the vitamins. Better Family is a formula of liquid daily vitamins that is safe and effective for the whole family. The best liquid multivitamin for kids may be one that is totally tasteless, as it can then be mixed with any drink that the child likes to consume regularly. Better Family chooses a tasteless formula rather than a flavored one to avoid sugar or other additives. 
Home Remedies to Increase Child Immunity
Many parents may want to first try home remedies to increase child immunity or foods to increase immunity in a child naturally. Any foods that increase immunity naturally do so because they contain high amounts of the vitamins and minerals that cause that reaction in the body. A vitamin itself is not the form it's consumed in – pill, liquid, chewable, etc. A vitamin is actually the name of any organic compound that is required for human growth and supplementation either through diet or external supplements because they are not created by the body. For example, our body can synthesize vitamin D through sunlight exposure. However, our body does not create Vitamin D in our system naturally when we are not exposed to enough sunlight or supplementing. Our bodies need Vitamin D for absorbing calcium and phosphorus, promoting healthy bone growth, possibly preventing types of cancer, and boosting our immune system. 
The best vitamins for kids' immune systems are recommended by physicians as Vitamin C, Vitamin D, Zinc, Vitamin B6, and Vitamin E. These vitamins promote healthy cell growth and healing, protection against infections, healthy wound healing, and more. Any vitamin supplementation for kids may be the most beneficial if they contain these vitamins. Better Family has a liquid vitamin and mineral supplement that was specifically designed to be effective for the whole family, kids included. The hassle-free design is meant to be a quick and easy integration into your family's routine. However, many vitamins and minerals can be found in foods if a family wants to restructure their entire diet.
Some foods naturally high in Vitamin D are cod liver oil, salmon, swordfish, tuna fish, sardines, and beef liver. 
Some foods naturally high in Vitamin C are citrus fruits such as oranges, kiwi, and lemon; bell peppers; strawberries; tomatoes; white potatoes; and some cruciferous vegetables such as broccoli and cauliflower.
Zinc is a trace mineral and isn't naturally produced. Zinc is present in oysters, crab, beef, pork, lobster, cashews, and chickpeas. 
While seeking vitamins and minerals from the diet is a good route for families who have the time and resources to create meal plans, sometimes the recommended daily dosage is not available to consume in food form every single day. It may even lead to overeating, which is why dietary supplements that are safe and effective may be a beneficial addition to your family's routine. 
References 
Appleby, M. (2018, December 27).

Daily Requirements for Vitamins for Teens

. SF Gate. Retrieved April 6, 2021, from https://healthyeating.sfgate.com/daily-requirements-vitamins-teens-4918.html

Streit, L. (2019, January 30).

Do Gummy Vitamins Work, and Are they Good or Bad for You?

Healthline. Retrieved 4 6, 2021, from https://www.healthline.com/nutrition/gummy-vitamins

Bhogal, R. (2019, April 26).

Are Liquid Vitamins Better than Pills?

DaVinci Laboratories. Retrieved April 6, 2021, from https://blog.davincilabs.com/blog/are-liquid-vitamins-better-than-pills

Shah, A. (2021, March 22).

The Healthiest Children's Vitamins: 2021

. The Picky Eater. Retrieved April 6, 2021, from https://pickyeaterblog.com/the-healthiest-childrens-multivitamins-in-2017/

Savage, E. (2021, March 2).

The 8 Best Children's Vitamins of 2021, According to a Dietician

. VeryWell Family. Retrieved April 6, 2021, from https://www.verywellfamily.com/best-childrens-vitamins-4586789

Radhakrishnan, K. (2020, August 24).

The Benefits of Vitamin C: Why Your Child Needs it

. health.clevelandclinic.org. Retrieved April 6, 2021, from https://health.clevelandclinic.org/the-benefits-of-vitamin-c-why-your-child-needs-it/

Hill, A. (2021, February 22).

The 10 Best Vitamin C Supplements of 2021

. Healthline. Retrieved April 6, 2021, from https://www.healthline.com/nutrition/best-vitamin-c-supplement

Savage, E. (2021, March 2).

The 8 Best Children's Vitamins of 2021, According to a Dietician

. VeryWell Family. Retrieved April 6, 2021, from https://www.verywellfamily.com/best-childrens-vitamins-4586789

Tresvalles, J. (2020, April 17).

Coronavirus Immune Booster for Kids: 7 Best Vitamin C Gummies

. Medical Daily. Retrieved April 6, 2021, from https://www.medicaldaily.com/coronavirus-immune-booster-kids-7-best-vitamin-c-gummies-amazon-shopping-tip-451984

Unknown, A. (2006).

Facts for Life

(Four ed., Vol. Child Development and Early Learning). UNICEF, WHO, UNESCO, UNFPA, UNDP, WFP, UNAIDS and the World Bank. https://www.unicef.org/ffl/03/#:~:text=The first five years of,and in life in general.

HealthLinkBC. (2021, January 14).

Meal and Snack Ideas for Your 1 to 3 Year Old Child

. HealthLinkBC. Retrieved April 7, 2021, from https://www.healthlinkbc.ca/healthlinkbc-files/meal-snack-ideas-1-3-year-old

the vitamin gal.com. (2018, April 19).

10 Best Vitamins for 1 Year Old Babies

. thevitamingal.com. Retrieved April 7, 2021, from https://thevitamingal.com/best-vitamins-for-1-year-old-babies

Delompre, T., Guichard, E., Briand, L., & Salles, C. (2019, September 2).

Taste Perception of Nutrients Found in Nutritional Supplements: A Review

. US National Library of Medicine. Retrieved April 7, 2021, from https://www.ncbi.nlm.nih.gov/pmc/articles/PMC6770818/
More articles from Better Family
Better Health.
Better Immunity.
Better Focus.
Delivered.
Free Shipping
Fast Shipping
Custom Schedule
Pause or Cancel Any Time