More vitamins.
Better taste.
Our advanced liquid formulation is focused on the highest quality formats of the most important vitamins and minerals to fill the most common gaps in the human diet with no fluff or filler.
Non GMO

Gluten Free

No MSG
Soy Free

Vegan
USDA Organic
Energy
Better Family's liquid daily vitamins are packed with 20,000% of your daily allowance of the most critical nutrient for blood and cellular health, B12.
Immune Support
Our liquid daily is packed with Vitamin D, which is needed for overall good health, and your immune system needs vitamin D to fight off invading bacteria and viruses.
Metabolism
Chromium is a mineral that may be involved in helping you metabolize carbohydrates, fats, and proteins more efficiently.
Vital Antioxidants
Zinc helps the immune system fight off invading bacteria and viruses. It also helps the wounds heal and is important for proper senses of taste and smell.
Healthy Aging
Silicon Dioxide has been suggested to exhibit roles in the structural integrity of nails, hair, and skin, as well as overall collagen synthesis, and healthy bone formation.
Focus & Cognition
Your body needs Folate (vitamin B9) to make DNA and other genetic material. Your body also needs folate to help promote healthy cell division.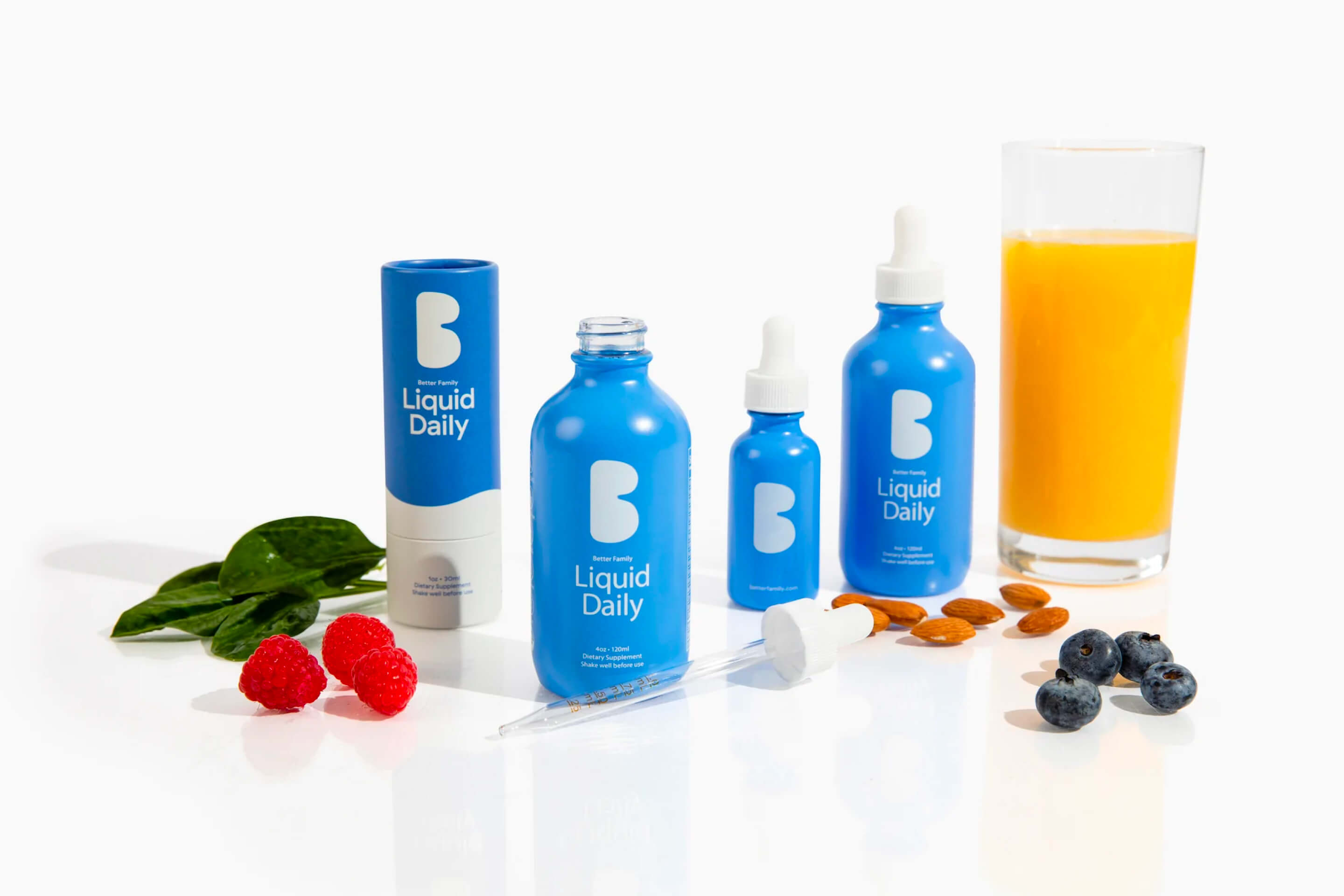 The
absorption advantage.
Traditional Vitamins
Better Family
Sugary gummies with artificial food coloring, waxes and gums that cause tooth decay
Pills and tablets are hard to swallow for children and some adults
Inferior absorption, less bioavailability
Different products required for each person in the family
Overall, more expensive and less effective
Liquid vitamins taken sublingually absorb more vitamins into the bloodstream than traditional vitamins
Unique dropper mechanism allows for dosage control and easy cleanup
Simple administration leads to more routine usage
Easy to swallow liquid means even your kids can take it every day
Better Family Liquid Vitamins are USDA Certified Organic
Vegan friendly formula and sourcing strategy
Methylated vitamins that work for the 15% of the population that can't absorb vitamins (i.e., MTHFR gene mutation) - due to our premium formula.
Single product for the entire family makes it more cost effective
Replenishment subscription option that's easy to adjust at any time
Simply the only way to take vitamins
Voted the best multivitamin for kids.
We work with a lot of exceptional and thoughtful people—like the scientists, nutritionists, and medical doctors on our Scientific Advisory Board, who help guide our product innovation and clinical research.

Discover why Liquid Daily is a favorite among kids and adults!
Learn the Benefits for Kids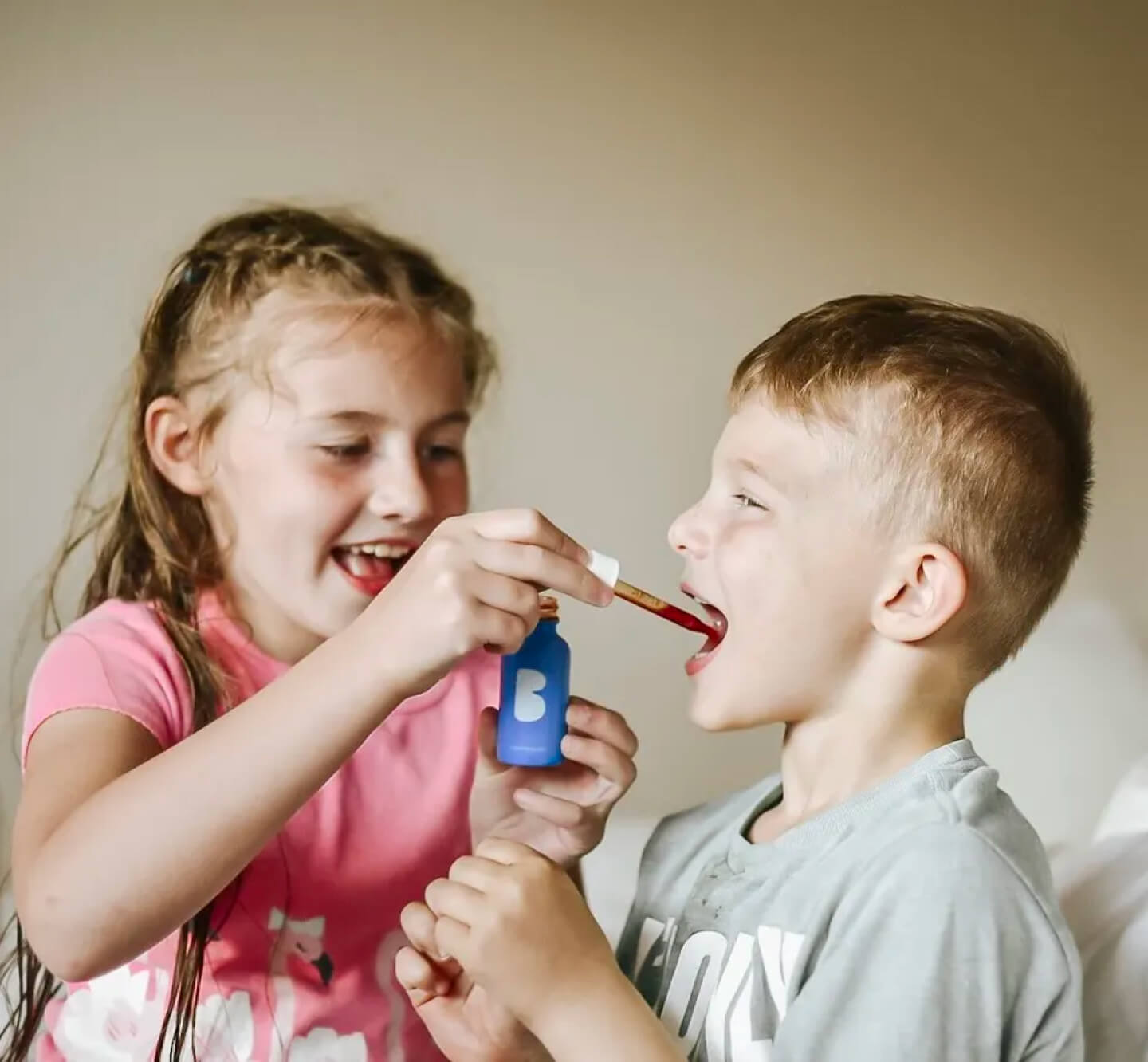 I'm so glad I tried Liquid Daily! My daughter has hated every supplement I've tried to give her! Including anything gummy. This product has been a godsend! You've gained a loyal customer! I'll definitely be purchasing more in the future.
JL
Jennifer Lazzaro
Aug 13, 2022
Incredible product. Has helped with sleeping and clarity at work. I would recommend for everyone. Very easy to use also.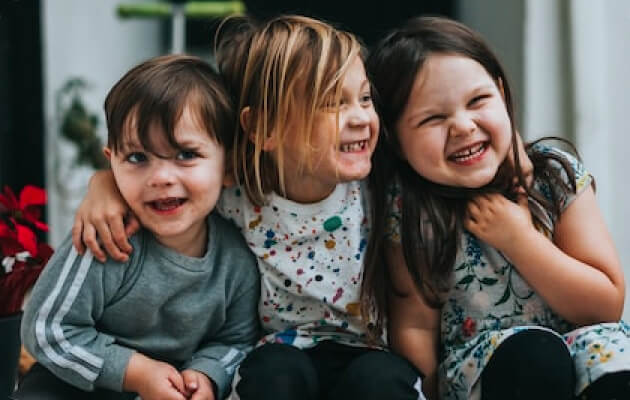 We are loving it - the kids think the taste is great! 👍🏻
JL
Jennifer Lazzaro
Aug 13, 2022
Frequently asked questions.